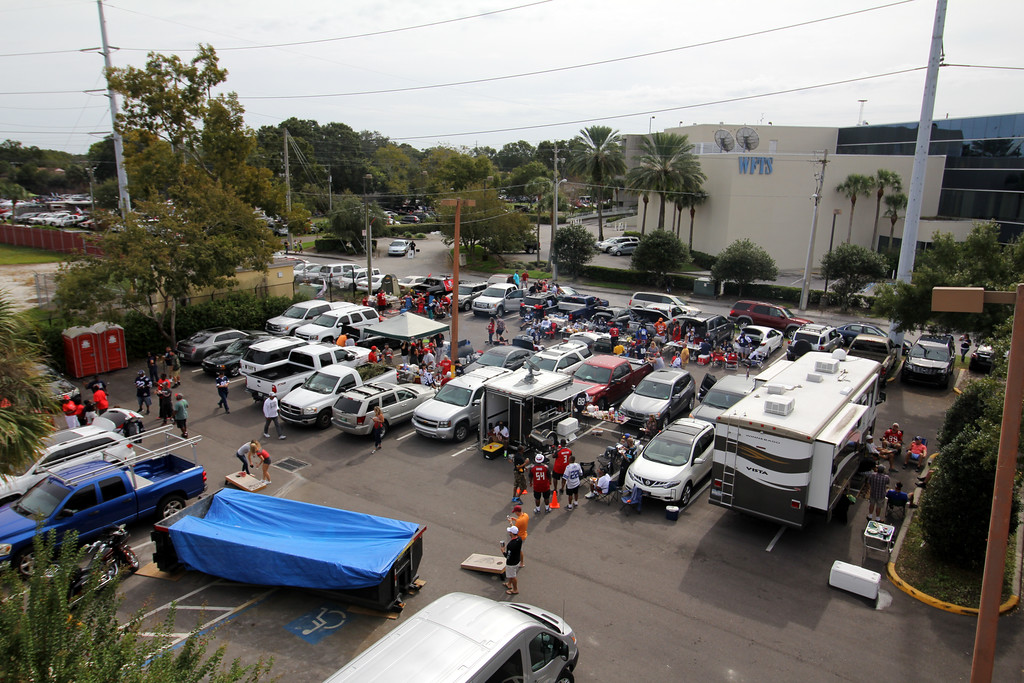 School is in full swing, which means college football games are back. Most colleges believe that football is a major aspect to the college experience, and many would agree. Especially in southern states like Alabama, Texas, and Florida.
There are many reasons beyond supporting your school to attend your school's football game. It is a fantastic way to meet people and make friends. Sitting amongst classmates supporting your team can create an atmosphere of bonding, and even running into people in line for tickets or food can spark a conversation leading to a lifelong friendship.
Another great reason to start attending the games is to learn some of the fantastic school traditions in the stadium's student section. You may not realize it, but the goofy chants and wacky dances you all do will stay with you years after graduation in the form of fond stories and muscle memory.
Tailgating and pregame activities are half the fun of the game itself. You can only get seated in the stadium a few hours before the game, so exploring the area and enjoying the events outside the stadium can be an exciting and memorable experience.
Seeing the guy next to you with body paint all over might seem a little odd at first, but by the end of the night when your team crushes your rival, you'll find yourself just as loud and crazy as him. The pride for your school that comes out of these games can carry long into your adult years and even create traditions with any future family you may have. These memories are precious, and the joy of screaming in victory with every score is more than enough reason to start attending the games.
But despite all of these reasons, the main reason is simply that it's fun. Being part of a community of people who can cheer together, boo together, and experience these extreme emotions is a community beyond anything you'll experience. Talking with fellow classmates in line, flirting with an attractive person next to you, laughing at the tailgate party with your friends, and feeling the adrenaline rush as the game gets so close you can't predict who will win. All of these memories will stick with you for the rest of your life and be one of your best college experiences. So what are you waiting for? Grab some friends, and make those plans to go to the school game. You won't regret it.
Are you in Tampa, Florida, hoping to attend the next USF game? Parking can be a frustrating aspect of getting to the game, but not to worry. Roche Parking Services LLC operates during USF football games. Our parking lot is safe, well-lit, and perfect for students looking to partake in their school's pride in a safe and intelligent way. Don't miss out on college games because parking is an issue. With Roche Parking Services LLC, you can enjoy the game without the stress of getting there.